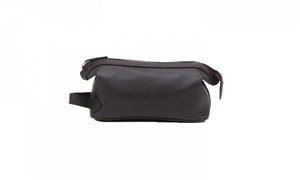 The classic Wash Bag is the indispensable companion on every trip you make and helps you keep all your toiletries in place.
Crafted from fully lined brown leather, this Wash Bag is made to travel the world. And it should, because the leather details will get richer patina the more you use it.
The Wash Bag has a beige cotton lining, silver zipper and an inside zip pocket for small necessities. It suits everyone looking for that durable, spacious and elegant piece stylish enough to always be out in the bathroom.